Can you defeat Mr Green's Matador & win a trip to Barcelona?
Mr Green is known for giving missions to his players. This week, Mr Green invites you to fight and beat the Wild Toro Matadors – and win a trip to Barcelona!
If you have what it takes to become a first rank Toro and defeat the Matadors in the 'Wild Toro' bonus round, you will be the king of the ring!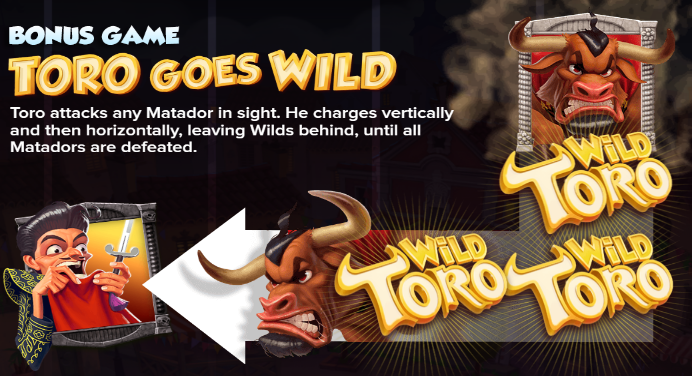 What do you have to do to win?
Visit Mr Green during the promotional period from Monday, March 6th, until Monday, March 12th, and play Wild Toro. Then, unlock the 'Toro Goes Wild' bonus round and defeat as many matadors as you can and get the top spot on the leaderboard.
There will be 26 winners in total. The bull on the top of the list will get the chance to explore the cosmopolitan capital of Catalonia – Barcelona! The €2000 prize includes return flights for two from Europe to Barcelona, accommodation at a 4* Star hotel, and a Barcelona Pass that you can use to explore the city.
The other 25 winners will leave the ring with a share of €3,000 in Cash Prizes. The first spot will win €750, second will win €500, and third place gets €250. The final 26 winners on the leaderboard will be determined from the top scores of each day's play during the promotional period.
There are only two more days left to enjoy Mr Green's Slots Spring Clean. Until March 8th, play Gemix, Fire Joker, or 7Sins and get leaderboard points for every winning payline you score. You can get a 500-point boost by hitting the 'Sin Spins' round in 7Sins or the 'Money Wheel' bonus round in Fire Joker.
The top 25 players on the leaderboard will win a share of €5,000 in Cash Prizes!
Leprechaun Hills might be the luckiest new slot at Mr Green's casino. For that reason, from March 10th until March 12th, with a deposit of €20, you can get 10 free spins to use on Leprechaun Hills – and you might get really lucky!
Casumo has Promoted Reel Races – on Mega Fortune Dreams!
Casumo is very famous for its promoted reel races. For those not in the know, a promoted reel race is the same as a regular reel race at Casumo, with the sole difference that the winner gets to go home with a cash prize of €2000 instead of the usual €1000. Discover more cool stuff about Casumo here.
This week, on Monday and Tuesday, the 6th and 7th of March, at 20:00 CET, the promoted reel race event will be on Poltava. During those days, there are free spins on deposit for grabs on Poltava: 10 free spins for a deposit of €10, 40 free spins for a deposit of €30, and 60 free spins for a deposit of €50.
But, on Thursday and Friday, the 9th and 10th of March, the promoted reel race at 20:00 CET will be on Mega Fortune Dreams! Also, there are two sets of free spins on deposit to use on the jackpot game.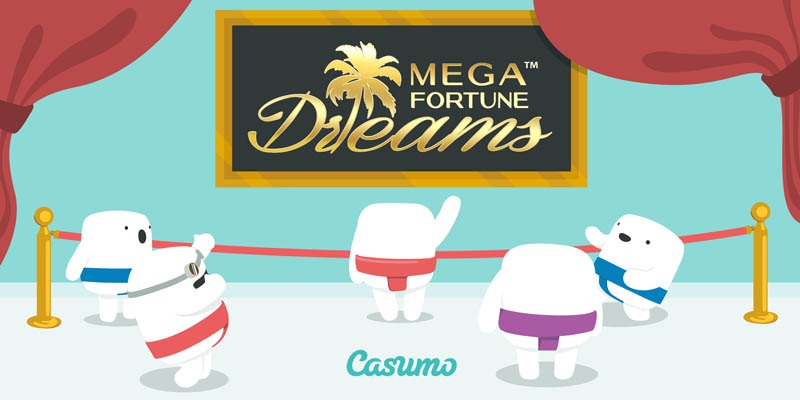 On Thursday and Friday, deposit €10 and you will get 10 free spins. Depositing €30 gets you 30 free spins, and a deposit of €50 will get you 60 free spins to use on Mega Fortune Dreams.
But, on Friday and Saturday, a deposit of €10 gets you 15 free spins, a deposit of €30 will get you 50 free spins, and a deposit of €50 will get you no less than 100 free spins on Mega Fortune Dreams. That's 100 chances to win big! It appears that visiting Casumo this weekend can make you the luckiest person in the world!
Visit Unibet for more free spins on Mega Fortune Dreams
Every Friday, Unibet rewards its players with free spins on the most popular games. The happy hour fun occurs every Friday, from 19:00 until 21:00 CET, so make sure you don't miss it.
All you need to do to claim the 10 free spins is to open the selected game of the week. And this week, the chosen game is no other than Mega Fortune Dreams. So, make sure you don't miss the 10 free spins – your jackpot win might be in one of those spins.
JackpotParadise has prepared a paradise for its players this March
JackpotParadise players always get to enjoy numerous promotions. During March, however, JackpotParadise will be a real paradise for players.
First in line are the Breakfast Free Spins. Throughout March, if you deposit at least €25 every morning between 00:00 and 12:00 – you will get 25 free spins to enjoy! It's the perfect way to spice up your morning routine.
Second in line are the Spring Fever Bonuses.
JackpotParadise is joining in the fun of celebrating spring and has prepared incredible offers for players.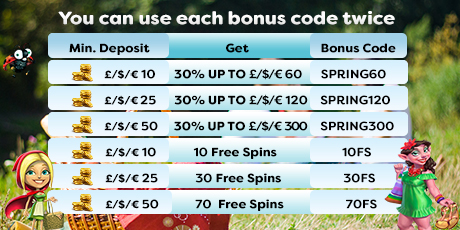 The minimum deposit required to enjoy the bonuses is €10. There are two types of bonuses to enjoy. Depending on the code you will use upon deposit and the amount you deposit, you can get 10, 30, or 70 free spins. Also, you can use the other codes to get a match-up bonus of 30% up to €60, €120, or €300! Make sure to use the right codes to get the bonus you want. 
Other ongoing promotions at JackpotParadise include Monday Madness, Weekly Surprise, Game of the Day, and Happy Hour.
Monday Madness – every Monday, make sure to check your email for your Monday surprise. Since each player is unique, JackpotParadise prepares different surprises to match the style of the player.
Weekly Surprise – Every Tuesday, check your bankroll because it might have grown spontaneously. If it has, know that there hasn't been a mistake. It's just JackpotParadise's way of rewarding you for being a loyal player.
Game of the Day – Every Wednesday, you can get free spins on a special game. Just wait for the email that will reveal the game of the day and claim your free spins.
Happy Hour – the perfect way to end your weekend. Every Sunday, from noon to midnight, you can enjoy JackpotParadise's long Happy Hour. Make a deposit with the code HAPPY, and you will get a 20% bonus up to €100.