If you like to party, this week we have all the parties in the world of online casinos that you can attend.
Love Quickspin Promotion at SlotsMillion
SlotsMillion's new promotion is all about your favorite Quickspin games! Head over to Slotsmillion this week, make 50 wagers of €0.25 on any Quickspin game and get a draw ticket for the lottery. This promotion ends on December 19th. The prize pool is worth a total of €4000.
There are ten cash prizes. The highest prize is €1000; the second is €800. Other prizes include €800, €600, €400, €320, €280, €240, €160, €120 and €80.
If you want to know how this SlotsMillion is like, have a look at our review here.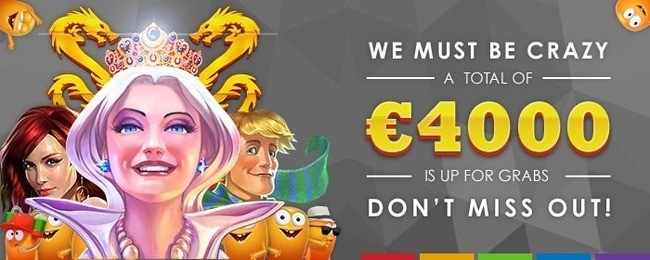 Remember, at SlotsMillion, male players get to enjoy Ladies' Night every Monday. Visit SlotsMillion on a Monday, make a deposit between 7 pm and 11 pm and receive a bonus of 40% up to 100€. Minimum deposit for this promotion is 25€, and the promotion is only available to male players who have made at least one deposit before. So, if you are new, you need to make a second deposit to receive the bonus from the promotion.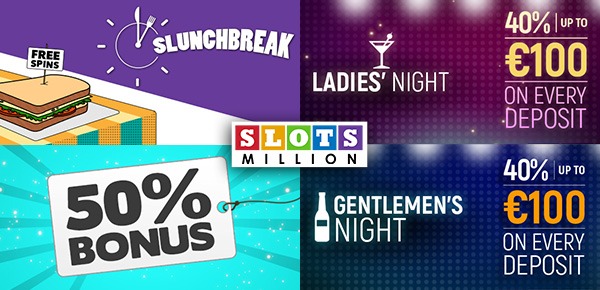 We would apologize to the ladies for not receiving the bonus. But, ladies can, in turn, enjoy Gentlemen's night every Wednesday at SlotsMillion. The rules are the same: every lady who has made at least one deposit before will receive the bonus. All you need to do is make a minimum deposit of 25€ from 7 PM to 11 PM on Wednesday – and get your own 40% bonus up to 100€.
Both men and women can enjoy Slunchbreak and Happy Bonus Friday, though. Make a deposit every day from 11 AM to 1 PM, and you will 20 free spins for the Slunchbreak promotion. Every Friday, from 7 PM to 11 PM, you will receive a 50% bonus on every deposit you make up to a cumulative 100€.
Spin Fiesta makes Christmas festive
Head over this week to party at Spin Fiesta and be a part of the Christmas promotion.
Keeping up with the fiesta theme, new players can choose between Fiesta Rift and Spinata Grande and receive free spins.

If you choose Fiesta Rift, you will get 10 free spins when you sign up, and 20 free spins on your first deposit. You can use the codes RIFT1 and RIFT2 to get this promotion. If you choose Spinata Grande, you will receive 10 free spins upon signing up, and another 35 free spins when you make your first deposit. To get the free spins, use the code GRAND1 and GRAND2.
Party with Mr. Green and get cash for a year!
Do you want to be one of the five very lucky Mr Green players who will get a one-year cash deal?
Then head over to Mr Green's and join the party of the Christmas Calendar, which is worth €300.000. It is currently in full swing, and there are many tournaments, offers, and promotions made just for you.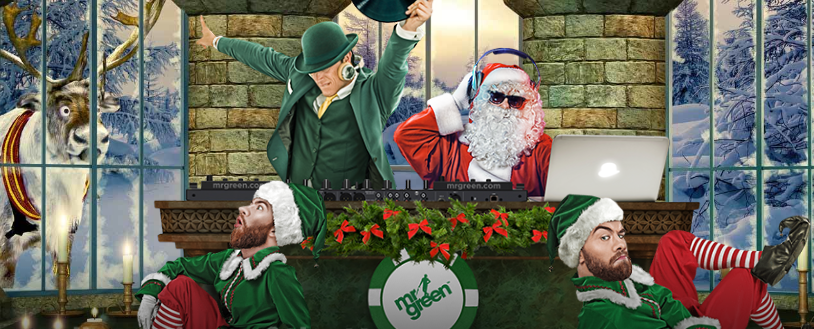 To get a chance to be among the five luckiest players at Mr Green, head over there in December, deposit €100 and receive ten points. Or, you can wager €100 on slots and get five points, or deposit €100 on table games and get 2 points on the board. Mr Green will reward the winners with a yearly cash deal. First prize will go to the winner on the leaderboard, who will receive €1000 for every week of 2017. Second prize is €250, and the third is €100 per week, while fourth place will get €50 per week. But, Mr Green will reward an additional player by a random draw. The Wild Card winner will receive €100 in his or her account every Monday throughout 2017.
Mr Green's Christmas calendar offers many rewards for the players. We have an even more in-depth guide here.
You can win a share of €200,000 in Cash Prizes if you participate in Yggdrasil slot tournaments, cash races and missions until January 31st.
Or, you can play NetEnt live casino games and get draw tickets for the Mr Green's weekly Sony Ultra HD Smart TVs draw.
Don't forget – the end of the week marks the end of Rudolph's rewards! Until December 18, players get an opportunity to share a prize of €10,000 in Cash Prizes or €1,000 for each player. Play at least 10 round on 'NetEnt's Christmas Themed Roulette, which grants you one ticket to the draw.
Stay tuned for more Christmas parties and promotions!